Welcome to Resource Residential Treatment Facility Indianapolis' Leading Psychiatric Residential Treatment Center for Adolescents & Young Adults
What type of treatment are you looking for?
Why is Resource the choice for so many families?
Industry Leaders
Situated in a historic neighborhood southeast of downtown Indianapolis, Indiana, Resource Treatment Center provides comprehensive mental health/psychiatric treatment for youth who are suffering from emotional, behavioral, and psychiatric concerns. With a focus on providing superior and individualized treatment in a safe, secure setting, the programming offered at Resource is designed to meet the needs of each youth who comes to us for care. Additionally, our programming focuses on utilizing proven evidence based therapeutic interventions that incorporate: Trauma-Focused Cognitive Behavioral Therapy (TF-CBT), Dialectical Behavioral Therapy (DBT), Eye movement desensitization and reprocessing (EMDR) and Motivational Interviewing (MI) into various therapies, as well as skill development and skill building throughout the course of treatment.
Creating Long-Term Success
Our programming aims to stabilize the emotional, behavioral, and psychiatric symptoms of our patients. Ultimately, our goal is to provide treatment that allows patients to successfully reintegrate back into the community. We utilize treatment methods and therapies that provide our patients with the tools they need to maintain a healthy, happy life long-term.
Putting Your Child First
Our staff understands that each child is unique. For this reason, we tailor the care of our patients based on their individual needs. Whatever your child's needs may be, the caring and compassionate staff at Resource Treatment Center is here to help cater treatment plans that will meet each and every unique need in order to ensure true healing and lasting recovery.
We also make it a priority to involve each youth's family in the planning of treatment, as we believe that ample support from our staff and a youth's loved ones sets the stage for successful treatment outcomes.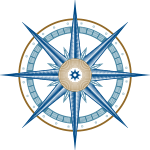 "I'm so much more prepared to take on anxiety after my stay at Resource. I haven't felt this good in a long time."
– a former resident